We welcome you to take part in one of our training courses or seminars. Seminars are offered either online, in person at your office, or at our teaching room in Tirol, Austria. We guide you through the best workflows and most up to date content, prepared by our experts, including traditional instruction as well as practical activities.
Upcoming ONLINE SEMINAR Topics
Agisoft Metashape Professional for Surveyors
Already know the basics from online tutorials? 
We bring you to the next level – more efficient, more productive with higher quality outputs.
Sessions in English are currently being scheduled on demand. Please register your interest using the form below.

Datum: Donnerstag 04.06.2020   |     Uhrzeit: 14.00  (MESZ)    |    Zeitbedarf: ca. 1.5     |   Sprache: Deutsch
PRICE:   € 50,- (net) per person. You will receive the payment link by email after registering to the seminar.
100% satisfaction guarantee, or take part in another one of our seminars for free.
Surveyors
Drone pilots
Students, Teachers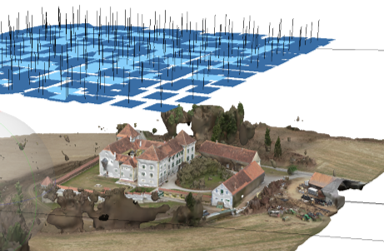 Agisoft Metashape is one of the leading photogrammetry software packages for surveying applications. While making a model that is nice to look at is relatively simple and can be learned from basic Youtube tutorials, producing high quality results that can be reliably used for measurement in surveying applications is more complex and requires some expertise.
In this webinar we introduce you to the best surveyor's workflow in Agisoft Metashape and provide you with some of the background and knowledge necessary to check your models for errors and assess the quality of your results.

New workflow update in Agisoft Metashape 1.6.2
Learn to make the most of the new workflow options and features – Better results and computation times!
Please use the form below to register your interst in this topic.

Please use the form below to register your interest in this topic.
PRICE: € 75,- (net) per person. Payment is possible via either PayPal or invoice (bank transfer). 100% satisfaction guarantee, or take part in another one of our seminars for free.
Depth maps were introduced to Agisoft Metashape version 1.5. However, from version 1.6, they have become a key element in the workflow of almost all projects, allowing for significantly improved performance and quality of outputs.
In this seminar, you will become familiar with the new possibilities offered by the latest version of Agisoft Metashape, by learning through demonstration of practical examples.

Webinar schedule: We currently have no webinars on this topic scheduled. If you are interested in this topic, register your interest and we will contact you to arrange a webinar at a time that suits you.
PPK processing with DJI Phantom 4 RTK - Workflow, tools, hints and tips.
Date: Monday, May 4th   |     from  9.00 – 10:00 (MESZ)
Date: Monday, May 4th |     from  18.00 – 19:00 (MESZ)
Free! There is no fee for participation; you can simply register below. If you find our seminar valuable, please recommend us to your friends and colleagues, like our facebook page or give us a 5 star rating on Google.
UAV surveyors/pilots using the DJI Phantom 4 RTK or
DJI M210RTK
Workflow in REDtoolbox
Common problems when using the Phantom 4 RTK in a photogrammetry projects
Question time

Individual ONLINE Seminars
for Agisoft, Pix4d, Cloudcompare, QGIS and many many more
Native English speaking seminars!
Alle Seminare auf Deutsch buchbar!

Individual webinars go hand in hand with individual preparation time. Our rates are:
Webinar 2h live-session: Euro 250,- (net)
Webniar 4h live-session: Euro 450,- (net)
Full day 7.5h (splitable): Euro 800,- (net)
UAV surveyors/pilots
Expert Users or Beginners for Agisoft, Pix4D, RealityCapture
LiDAR users (filter Pointcloud)
Support needed
Workflow optimizations
Will be fully adapted to your needs!
Hansjörg Ragg and Michael McCluskey host all seminars offered by REDcatch. Whether online or in person, we have experience training people from all over the world.

Let us share our knowledge and experience to you
Since 2014, the REDcatch team have organised seminars and training sessions for customers throughout central Europe. With more than 100 training days during this time and consistent good feedback from customers, we can be proud of our expertise and wealth of experience in photogrammetry.
Our core knowledge lies in 3D modelling through terrestrial and UAV / drone close range photogrammetry. Regardless of whether you are a beginner, intermediate or expert, there are (almost) always things to learn that can make your workflow more efficient and of higher quality. After completion, you will receive training notes/slides for every seminar as well as a certificate of particitation from us.
Which type of seminar do you need? We off individual training, online sessions or group training. Contact us!
Why participate in our seminars?
Have you just bought a new product for photogrammetry, such as a drone, new software or a 3D ImageVector? Learn how to make the most of your purchase. Sessions are offered either online or at our training room in Fulpmes, Austria.
With your daily workload, it can be difficult to find time to investigate all of the features, possibilities and updates for your software, or experiment to find improvements to your workflow. We can help you to quickly and efficiently realise this untapped potential.
3D point cloud… then what? We can train you in data preparation and transfer to CAD/GIS software.
We have an outstanding record of participant satisfaction, with consistently good feedback and customer testimonials.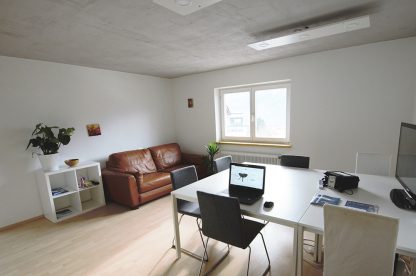 Contact us for individual training seminars