GNSS Postprocessing PPK and Geotagging Software
3D ImageVector, DJI Phantom 4 RTK, Emlid Reach M2, ublox ZED-F9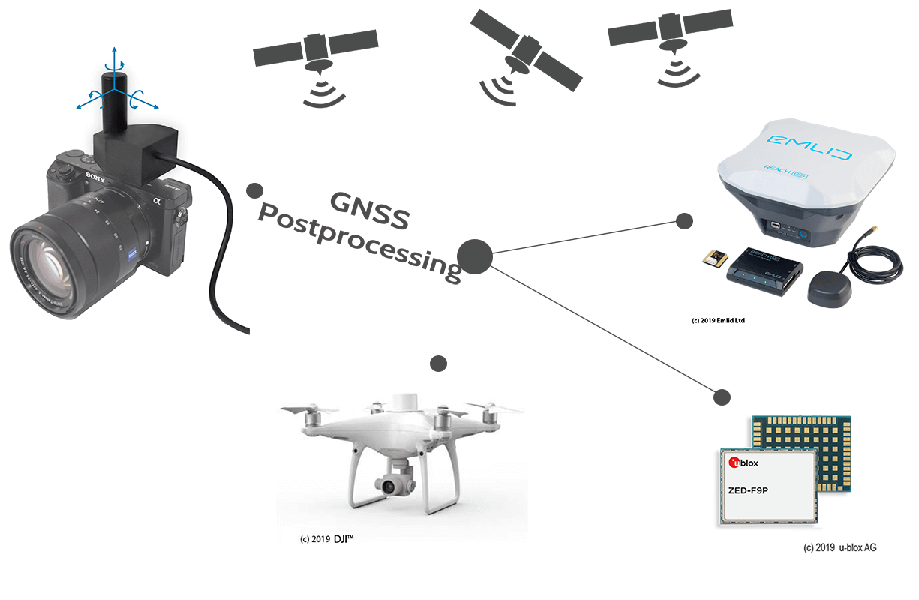 Webinar: GNSS PPK processing with DJI Phantom 4 RTK - Workflow, tools, hints and tips
If you are interested in our REDtoolbox you don´t want to miss our upcoming webinar. This webinar is especially for drone pilots using DJI RTK drones or Emlid products, we will discuss common problems that occurs when using popular photogrammetry software and present a post processing and geotagging workflow using REDtoolbox.
Follow the link for more info & improve your knowledge for FREE!
What is REDtoolbox software?
GNSS Postprocessing and GeoTagging
The software performs a multi-constellation (GPS, GLONASS, Beidou, Galileo) and multichannel (L1, L2, L5) GNSS postprocessing of Base-Rover configurations. Such configurations can be found in many UAV / drone applications such as DJI Phantom 4RTK , M210 V2 RTK, EMLID products, ublox Chipsets and terrestrial 3D ImageVector device.
The corrected GNSS path has accuracies in centimeter level, depending on device hardware, satellite constellation and receipt quality.
Triggers are extracted from the pat and mapped to images. Outputted as plain Text and image EXIF data or in native Agisoft, Pix4d and Google Earth files, these information can be used many other fields of applications., eg. in photogrammetry and documentation.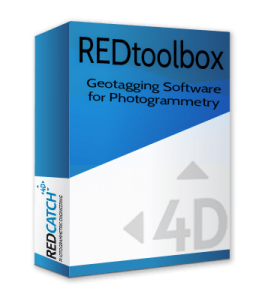 The following devices are natively supported by REDtoolbox. However you might try other data sources too. Contact us for further questions.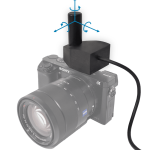 Stores RINEX *.obs path file, Trigger Timestamps and IMU (roll, pitch, yaw) values for image taken. This device is perfect for terrestrial Photogrammetry and documentation in a wide range of application.
DJITM PHANTOMTM 4 RTK   (P4RTK)
During the flight, all necessary data for Triggering and the flight path in RINEX data are stored on the drone. You can use this data directly within our software for GNSS Postprocessing with any Basestation Rinex data available.
DJITM MATRICETM210 RTK V2
You need to respect the usage of a specific gimbal, firmware and DJI Pilot App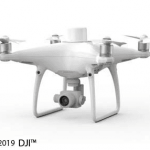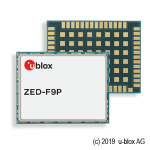 Compatible to all u-blox ZED-F9P chipsets. You can use our REDtoolbox Software for Postprocessing PPK and Geotagging in one single software. Included in the software is a manual how to set up the GPS receiver (u-center software settings) to configure the chipset for PPK capabilities.
Emlid Ltd Reach Mapping Kit
Compatible to Reach M+ (L1) and M2 (L1/L2) products
Known for their famous GNSS kit, the *.obs RINEX files stored on the rover can directly be imported to REDtoolbox for GNSS Postprocessing, GeoTagging and the generation of the Photogrammetric Project output files.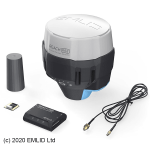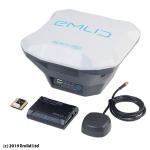 GNSS path, extracted triggers, image coorindates, etc. All these information we prepare "ready to be used" in various software packages. The most outputs by our clients are:

REDtoolbox outputs native *.psx and *.p4d files, where all important information to imagecenter coorindas are already prepared. In addition to this, most software packages support EXIF / XMP reading and textfile imports.
Downloads & free trial version
Request FREE trial version
Prices net. This purchase and product fulfillment are through FastSpring, a trusted reseller for https://www.REDcatch.at
FULL License +
1 year update
+ Lifetime updates + Support
We offer a 50% discount to teachers and students using REDtoolbox for education purposes. To obtain a discount coupon, please contact us at office@redcatch.at using your verified email address from an educational institution.
Subscribe for News to keep up to date