GNSS Postprocessing PPK and Geotagging Software
3D ImageVector | DJI Phantom 4 RTK | M300 RTK
AUTEL EVO2RTK | TopoDrone | Teokit
Emlid Reach | ublox ZED-F9
Since 2009, were working on surveying using direct georeferencing technique from drone images.
We help you!
Providing professional support
Assist you integrating the software into your workflow
Get the most out of your gps data
What is REDtoolbox software?
The software performs a multi-constellation (GPS, GLONASS, Beidou, Galileo) and multichannel (L1, L2, L5) GNSS postprocessing PPK of Base-Rover configurations. Such configurations can be found in many UAV / drone applications and terrestrial 3D ImageVector device. The corrected GNSS path accuracy is at centimeter level, depending on the device use, the current satellite constellation and receipt quality.
Triggers are extracted from the path and mapped to images. Outputted as plain Text, as image EXIF data or in native Agisoft, Pix4d and Google Earth files, these information can be used many other fields of applications., eg. in photogrammetry and documentation.
Features PPK - postprocessing
Automatic and highly accurate GNSS PPK path processing and Trigger Mapping
Compatible to own and service provider base station data. Also compressed RINEX
Support Processing without base station data (single solution)
Writes EXIF coordinates and accuracy into *.jpg
Outputs TXT files for maximum compatibility in any software
Outputs Agisoft Metashape *.psx and Pix4D Mapper *.p4d file
Outputs a *.shp file for use in GIS software
PDF Report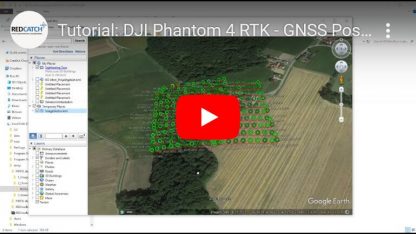 Already have RTK data but discrepancies caused by geoid undulation and local projection?
modifies lat/lon/elev in images from your RTK drone
performs a X Y Z transformation (bulk shift in meters) to all RTK positions
re-writes this positions into EXIF again
DJI Phantom 4 RTK
*.MRK and *.obs file
DJI M210 M300 RTK, P1 camera
*.MRK and *.BIN file
AUTEL EVO II RTK
*.mrk and *.obs file
Emlid Reach M+, M2
*.obs or *.ubx RAW data logging
Shift coordinates of already geotagged RTK images. Transform in meters, to apply local transformation and/or geoid differences.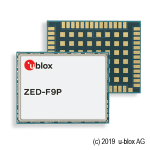 Teokit.com
*.ubx files ppk processing
Prices net. This purchase and product fulfillment are through FastSpring, a trusted reseller for https://www.REDcatch.at
FULL License + 1 year updates
+ Lifetime updates + Support
We offer a 50% discount to teachers and students using REDtoolbox for education purposes. To obtain a discount coupon, please contact us at office@redcatch.at using your verified email address from an educational institution.