GNSS Postprocessing PPK and Geotagging Software
3D ImageVector, DJI Phantom 4 RTK, Emlid Reach M2, ublox ZED-F9
What is REDtoolbox software?
GNSS Postprocessing and GeoTagging
The software performs a multi-constellation (GPS, GLONASS, Beidou, Galileo) and multichannel (L1, L2, L5) GNSS postprocessing of Base-Rover configurations. Such configurations can be found in many UAV / drone applications such as DJI Phantom 4RTK , M210 V2 RTK, EMLID products, ublox Chipsets and terrestrial 3D ImageVector device.
The corrected GNSS path has accuracies in centimeter level, depending on device hardware, satellite constellation and receipt quality.
Triggers are extracted from the pat and mapped to images. Outputted as plain Text and image EXIF data or in native Agisoft, Pix4d and Google Earth files, these information can be used many other fields of applications., eg. in photogrammetry and documentation.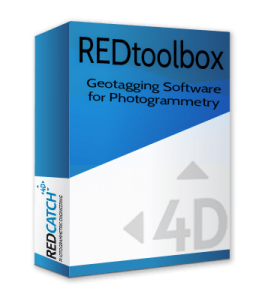 The following devices are natively supported by REDtoolbox. However you might try other data sources too. Contact us for further questions.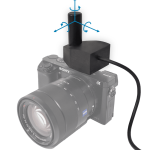 Stores RINEX *.obs path file, Trigger Timestamps and IMU (roll, pitch, yaw) values for image taken. This device is perfect for terrestrial Photogrammetry and documentation in a wide range of application.
DJITM PHANTOMTM 4 RTK   (P4RTK)
During the flight, all necessary data for Triggering and the flight path in RINEX data are stored on the drone. You can use this data directly within our software for GNSS Postprocessing with any Basestation Rinex data available.
DJITM MATRICETM210 RTK V2
You need to respect the usage of a specific gimbal, firmware and DJI Pilot App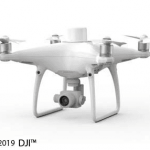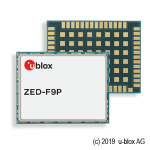 Compatible to all u-blox ZED-F9P chipsets. You can use our REDtoolbox Software for Postprocessing PPK and Geotagging in one single software. Included in the software is a manual how to set up the GPS receiver (u-center software settings) to configure the chipset for PPK capabilities.
Emlid Ltd Reach Mapping Kit
Compatible to Reach M+ (L1) and M2 (L1/L2) products
Known for their famous GNSS kit, the *.obs RINEX files stored on the rover can directly be imported to REDtoolbox for GNSS Postprocessing, GeoTagging and the generation of the Photogrammetric Project output files.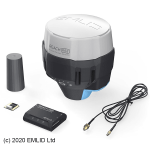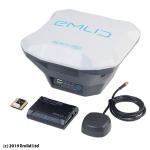 GNSS path, extracted triggers, image coorindates, etc. All these information we prepare "ready to be used" in various software packages. The most outputs by our clients are:

REDtoolbox outputs native *.psx and *.p4d files, where all important information to imagecenter coorindas are already prepared. In addition to this, most software packages support EXIF / XMP reading and textfile imports.
Downloads & free trial version
Request FREE trial version
Prices net. This purchase and product fulfillment are through FastSpring, a trusted reseller for https://www.REDcatch.at
FULL License +
1 year update
+ Lifetime updates + Support
We offer a 50% discount to teachers and students using REDtoolbox for education purposes. To obtain a discount coupon, please contact us at office@redcatch.at using your verified email address from an educational institution.
News of the latest REDtoolbox Update 2.77
The new version 2.77 of the REDtoolbox includes the following new features:
EXIF shifting tool – now you have the possibility to import any set of .JPG images and shift the EXIF positions by a constant amount
PDF report – REDtoolbox now produces a report for checking quality of results and documenting project settings. Simply choose this option in Outputs column.
Single solution processing – This is a workflow designed for EMLID and ublox customers. You can now calculate your navigation path and extract the triggers without a base station file. This is useful to people who have an external GNSS device fitted to their drone who want an easy way to geotag their images even when not using PPK or RTK.
*.SHP Shapefile output for GIS software – REDtoolbox now creates shapefiles that can be imported as a layer into GIS software such as QGIS. This file contains the image positions as well as attributes for each position including number of satellites, quality of position calculation, time, etc.
Store manual

base position

for next time: This saves time for project with multiple flights.
New base station file formats: compatible with RXO, RXN and RXG file formats
Supports *nav files with the *p file extension, applicable from RINEX 3.x onwards
Various fixes to respect customer wish list.
Bulk shift your EXIF-GPS position in *.jpg images from RTK drone
Many people buy an RTK drone hoping to reduce their dependence on GCPs. However, reality can be more complicated, as there is often an offset between GCPs and RTK image positions.
In many cases, this is caused by local transformation parameters in the projected coordinate system that are not considered when photogrammetry software converts image positions from the WGS84 coordinate system.  Another common source of systematic error is inaccuracy related to different geoids and ellipsoids.
Our REDtoolbox software now provides a simple way to compensate for these errors by giving you the possibility to import any set of .JPG images and shift the EXIF positions by a constant amount. A video demonstrating this workflow can be found on our YouTube page.
Subscribe for News to keep up to date