REDcatch has a growing network of global distributors and resellers. Connect with our partners in your region to recieve quality advice and support relating to our products.

Luftprofile GmbH has know-how in aviation, engineering, physics, photography and film and offers individual training for aviation and drone enthusiasts.

GEOSYSTEMS offer highly renowned products for geoinformatics. Comprehensive consulting, training, support and development services, and more than 25 years experience make GEOSYSTEMS unique.
3D models and customized workflows for UAV and terrestrial photogrammetric applications.

AeroMap Technology Systems
AeroMap Technology Systems is a private company based in the Kingdom of Bahrain. They specialize in providing excellent mapping solutions and support from Aerial and Satellite Data Acquisition, Photogrammetry, GIS Implementation, GPS Tracking Systems, up to Safety and Defense Systems.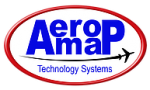 Geoint Co., Ltd. is a company formed by a group of experts in spatial information and ICT. They offer geospatial services for photogrammetry, visualisation, remote sensing and UAS.
SİSTEM BİLGİSAYAR VE TEKN. HİZM. SAN. A.Ş
SISTEM A.Ş. are an established company in the surveying industry, staffed with academics, and offering quality service for their customers. All of their customers are supported directly through their in-house technical department, both before and after sales.
Microgeo develops and implements technological solutions for the engineering, document management, visual communication and digital printing markets in all its forms. Its market is public and private organizations, where it provides technologies to increase productivity and the generation of new businesses.
With 14 branch offices throughout Chile, BMP are dedicated to providing quality topographical solutions to their clients. They supply 3D Scanner, Unmanned Aerial Systems, GNSS Systems and Optical Instruments to customers within the mapping industry.
LINELCON SAC, Is a Peruvian company, dedicated to providing air photogrammetry services with UAV, in the fields of geodesy, topography and cartography.
UAS Australia
UAS Australia is a family owned business since 1981 and specialise in various surveying and mapping equipment including Mapping UAV Planes (under 2Kg), remote hydrographic boats, surveying equipment and software, 3D hand Scanners, Ruggedised Hand held PDA's, GPS Power Poles, Depth Sounders and RTK & GIS grade GPS antenna.
Please contact them for details on pricing and rental options and feel free to book an appointment for a demonstration or training on any of our products