RTK GNSS for your smartphone
Easy to use – Centimetre Accuracy – Compatible to Android 10+
REDcatchs main field of application is Photogrammetry and 3D modelling…. but
 it's all up to you what you make of it!
We provide you with all necessary components, from hardware, optimization kits, variouse Apps and training/support.
It is a Centimetre accurate external GNSS antenna device for your Android smartphone or tablet.
The technology is based on a multiband GPS, GLONASS, Beidou, Galileo receiver in combination with an local NTRIP correction data reception from your local provider. An App allows you to connect to this casters via internet and receive correction data. This data enable this GNSS chip to calculate your exact geolocation coordinates. These coordinates are automatically applied in single Apps like REDcatchs RTKcamera App or even streamed into your whole android system for any usage.
Easy to use, plug&play and compatible to many Apps, you can do surveys or geotag photos for photogrammetry usage and many more. If you choose the Survey Edition, you can do traditional surveys, measure GCPs for drone surveys or stake out known points. The Photo Edition is designed to record photos with precise coordinates (written into EXIF) to do photogrammetry and documentation tasks.
What you may need to get started
Combine the packages for your personal need. Our suggestion: Do not forget the training, as this is crucial for best usage and your daily work. As a positive effect, the ROI will be definitely higher.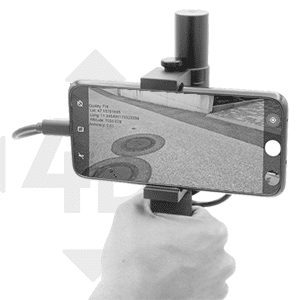 Designed for Photogrammetry without GCPs, RTK geotagging of photos for documentation.
In cooperation with Ardusimple.
A few nice gadgets to mount the smartphone on a pole, and externa 5/8″ antenna and a housing to easily switch from Photo to Survey.
Even if you havn't bought from us, we configure your GNSS chip and provide you with a powerbank and a nice case.
Get the most out of it, in short time. A training from setting up the device, usage, photogrammetric processing and workflow enhancements.
Wondering what you can do with Smartphone RTK?
Easily record precise coordinates and write them directly into JPG/EXIF. Used for 3D PHOTOGRAMMETRY
and DOKUMENTATION.
"Traditional" Surveying with RTK rover with centimetre accuracy.
Record GCPs with Smartphone, CADASTRE or
STAKE OUT points in the field.
Geotag the photo to document the plant and it's precise location.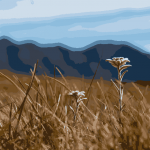 Geotag the photo to document the plant and it's precise location.
Need additional information?
The only "real" NTRIP + Camera App which takes full resolution images geotagged images at incredible speed.
Manual trigger, time laps and Overlap-Tie-Shoot (beta) is possible.
Visit on Google Playstore: RTK camera – Apps on Google Play
Android allow to "Mock" a Location. With this Apps you can modify the GPS location, for example by using the one from external antenna. The problem is, that "Developer Mode" has to be activated and the update rate is 1Hz only. But if you can live with this restrictions, you can use the RTK positions Android wide.
Survey and GIS mobile Apps
Various Apps are available. However, we recommend SW Maps as it is free, easy to use and great for surveying and stake out points.